The festive season is upon us: Here's what you need to know to keep it fun and safe!
Written by Neo Sukude on 15th Nov 2019
It's almost that time of the year. It's important to prepare for the festive season and ensure that you make it safely to the other side of 2019.
From Choice Assorteds, to six packs, fireworks and the joy of spending time with family, We all can agree that a South African festive season is like no other in the world. Here, the sun blazes different (LOL), our music pops, we flex vacay destinations, indulge in the greatest dishes (also the best time to completely ignore and neglect that summer diet, LOL), we travel close and far to visit family, and most of all — it's hard to avoid living your BEST life during the festive!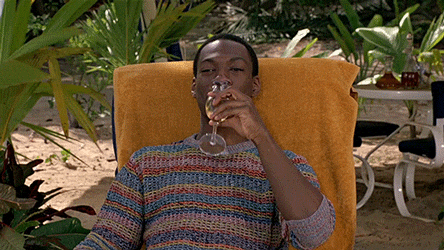 However, just like any country in the world, it is important to remember to stay safe. There are many festive safety tips for South Africa, which will make your holiday season that much safer and more enjoyable for you and your loved ones.
Here are a few things that you may want to consider to ensure that you have the BEST and safest festive season yet: 
When are the public holidays in December? 
It's time to start planning and maybe book your leave. So, whip out your calendar and jot these dates down!
During this period, we receive four public holidays:
Day of Reconciliation (December 16)
Christmas Day (December 25)
Boxing Day (December 26)
and New Years Day (January 1)
Festive Season Tips
Some tips to stay safe during the festive season (that you may already know):
Try to avoid back roads as much as possible.
Watch your drink – Be weary of sipping on anything that you have not poured yourself or watched someone pour for you. Also, never leave your drink unattended. If you can, opt for bottled/sealed lid beverages. Drink-spiking is an unfortunate reality of our time.
Always be aware of your surroundings.
Be aware that shopping malls will be crowded so plan accordingly. (It is advisable to head to shopping malls in the early hours of the day, rather than in the afternoon to avoid operation "sphithiphiti")
Park in well lit areas at night.
Don't give lifts to strangers.
Waze and Google Maps are your friends. Not strangers, don't ask them for directions.

 

Be aware of the emergency numbers just in case (i.e. 10111 or 112 on your cellphone).
Do not carry around large sums of money.
Enjoy the lit times, but responsibly. Drive dry.

 

It is always better to travel in groups.
Plan your good times accordingly. If you know you're going to be popping the bottles, rather Uber to and from the venue and not drive.

 

Keep your important items locked up in a safe at home or at your hotel.
Most popular national roads during the festive season:
N1: The national highway stretches from Cape Town to the Beit Bridge border post between Zimbabwe and South Africa. It is the main route between Cape Town and Johannesburg, which makes it a very busy one during the festive season as Gautengers make their way to and from the Cape.
N2: This route is the main highway along South Africa's Indian Ocean coast, running all the way from Cape Town to Ermelo in Mpumalanga via Port Elizabeth, East London and Durban.
N3: Connecting Johannesburg and Durban, this route is also a much busier one as people head to the KZN seaside.
(source aa.co.za)
Let's have a safe and memorable one, see you in the streets!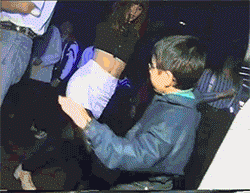 ---